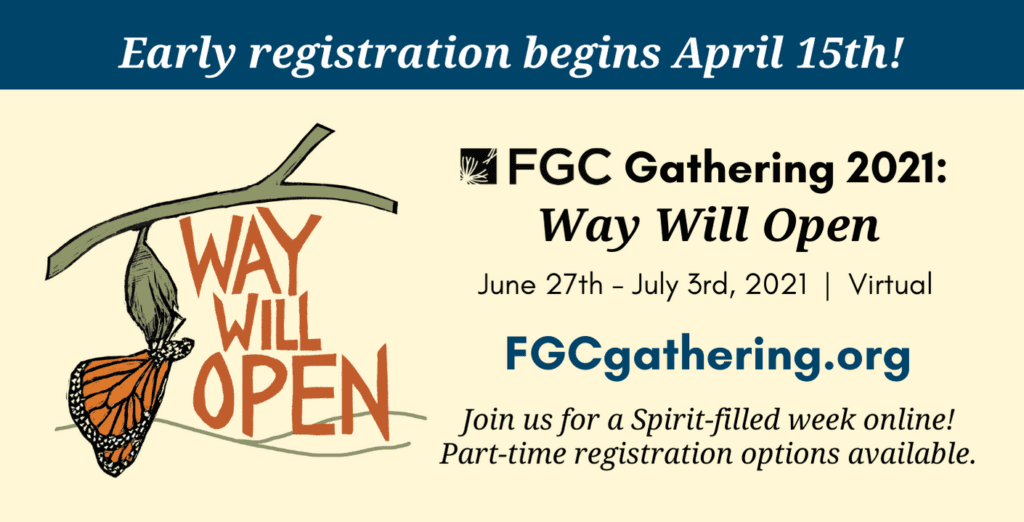 Early registration for the FGC Gathering is open from April 15 through 29. Friends who register during Early Registration are more likely to get the workshop they want (and some workshops have filled up completely during Early Registration in previous years!). Standard registration starts May 6, and workshops will be available on a first-come, first-served basis.

Registration can be for either weekend, the five days in between, just the evening programs — or all of it!. There is a sliding fee scale (including pay-what-you can) for all variants.

Learn more here about Gathering events & registration.